My dad in law got me two cheese hamburgers, 10 pieces nuggets and French fries at Burgers King the other day.
He didn't know what my preference was, so he got all kinds of sauces for the chicken nuggets!
I tried this one for the first time!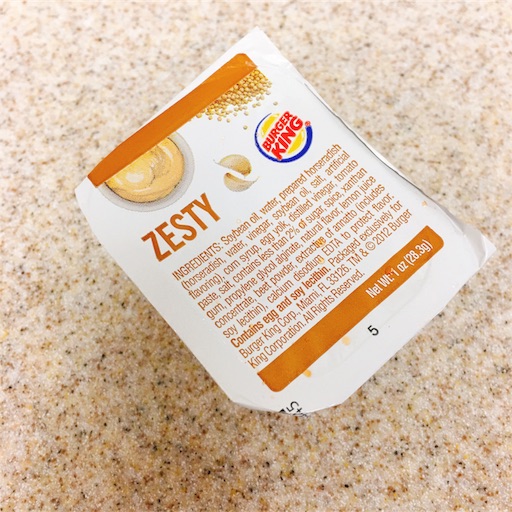 It tasted like spicy mayo.
It was okay but I didn't really care for it.
After all, I love honey mustard <3!
Tell me what you like ;)